This blog is part of a series based on my This Is Me campaign. It's a campaign that celebrates you, what has shaped you, and who you are NOW. I've spent the last year photographing the courageous women that signed up to be part of it.
Honestly? It's the most important work I have ever done.
I was absolutely blown away by how much these amazing women opened up to me. I'm going to share their incredible stories and photographs here in the hope that they can inspire you as much as they inspired me!
You wanna know one of the things that I LOVE the most about doing what I do? I honestly never really know who is walking through the door for a shoot. And I really cherish and adore the process of getting to know each other and to trust each other … and then the magic happens.
Claire was a true gem. I mean, look at that smile. She has grit, grace, joy and pain and we worked through all of it during her shoot.
She can tell you better in her own words…But let me just tell you… I'm more than glad she didn't cancel.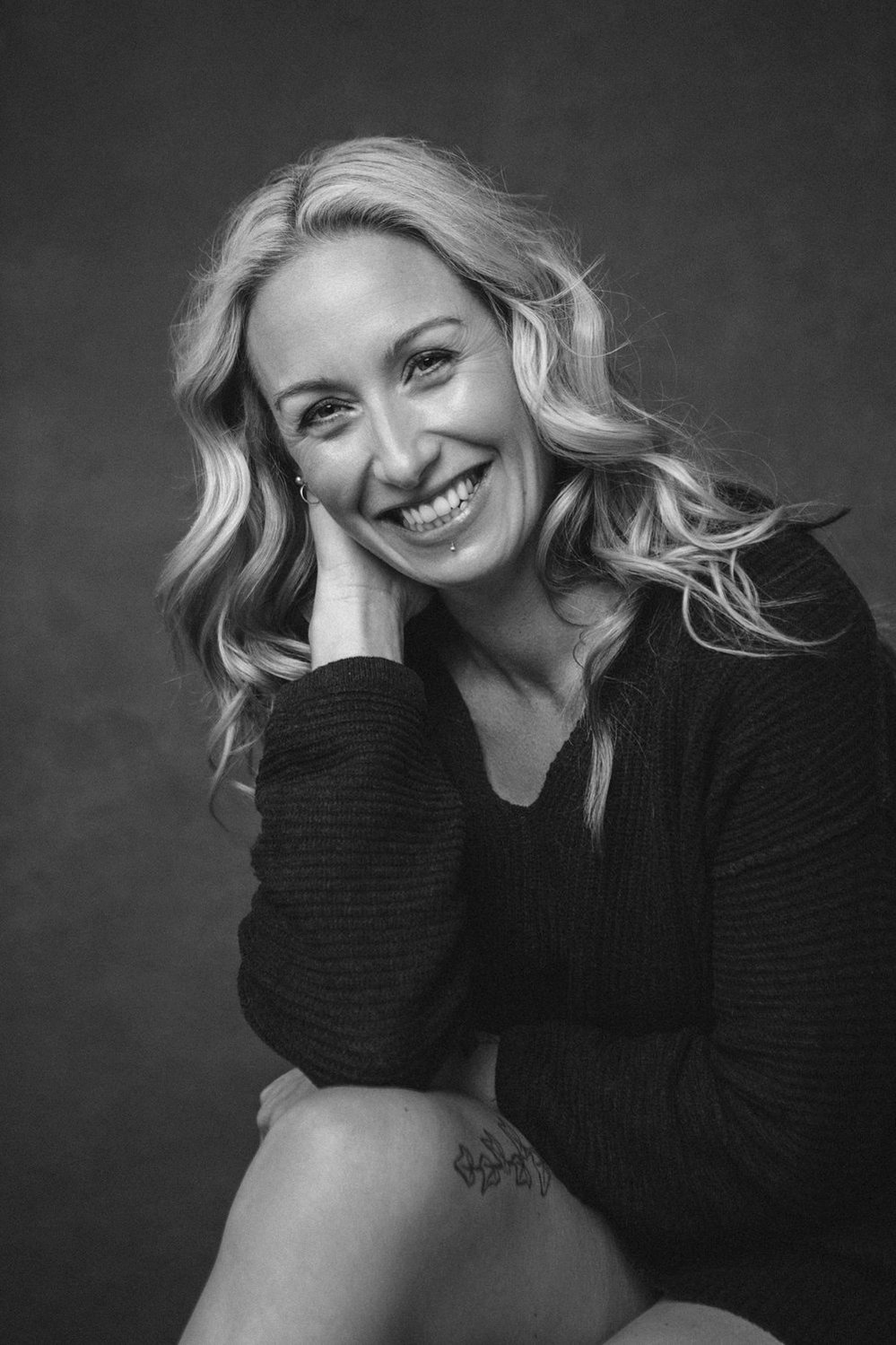 "My photos are honestly a constant reminder that I am enough and I remember you saying that photos reminded us of a time and we talked about how this photoshoot was no different. You were 100% correct. I think of the laughs and how confident you made me feel and just how much I actually enjoyed myself. Life changing experience, no exaggeration!
I was really nervous before my photoshoot day. I felt like I was being selfish and that I wasn't really worthy of all this attention (my husband bought this for me as a gift).
It took about 5 minutes before I felt like Victoria and I had been best friends all our lives! I had the best day and so much fun. I didn't really know what to expect but I knew I wanted to get anything and everything out of it that I could so I threw myself into the process and it was awesome.
During the photoshoot I felt so great. It was so much fun getting dressed up (and undressed up!) and we talked and laughed and did silly things and tried stuff and it was so.much.fun!
Seeing my photos for the first time was unbelievable. Victoria is so organized. She knew the photos inside out and back to front and so they were in order and grouped so that it all reminded me of the fun day I had when we took them! I was also so relieved - there wasn't a bad shot in the pile. I can't quite believe it's me! The photos are beautiful and I feel really proud of myself.
I would recommend a shoot with Victoria to everyone! It is such an organically empowering thing. I really feel that Victoria would have responded differently if I was different because she didn't try to make me into anything in particular or make me sit in a certain way or whatever. We played around a lot and I feel like she got to know me and then used her knowledge, skill (and maybe a little magic!) to bring out the best in me. I didn't do anything I wasn't confident doing so all the poses and clothes were "safe" and fun.
My photoshoot turned out to be whatever I wanted it to be. Victoria is fun and responsive. I feel like she watched, listened to and understood me and this is apparent in the amazing photos I now have!
I was so worried about going through with the shoot because I felt it was so self-indulgent, but it has made me feel like a real goddess! I couldn't be happier with the amazing photos I now have. For the first time in a long time, I feel like maybe I look like I feel! It's been such a positive and empowering experience."
Photographing Claire was the easiest thing in the world. My face hurt from laughing by the end of it. I just love it when the woman I'm photographing lets all her guards down and goes on a journey with me.
Thank you to the ever-talented Nat Fisher for her incredible hair and makeup skills. You really enhanced Claire's natural beauty!
Do you have the courage to take part in my This Is Me campaign? I currently have a small number of spots available so if you would like to be part of this campaign, I'd LOVE to hear from you! Get in touch and let's chat.